Capacity is one of the essential features of a backpack, and if we talk about a 25-litre capacity backpack, it fits for a day pack and short trips. Knowing how much big a 25-litre bag is quite tricky because the capacity varies with the various dimensions and size. Like a 25-litre backpack o 15 inches of height and 10 inches of width, two different brands can go because of their design and how much stuff can fit in.
A 25-litre backpack is mainly used by school or college and short weekend trips because it can fit the books and things of the students pretty well. How much you can hold inside your 25-litre backpack depends on how you pack your bag; if you properly organize it, it can have more stuff. Packing is a skill!
The backpack brand sites' dimensions do not tell us the exact parameter of the backpack, like there length, width and height, and we cannot judge how much a pack can hold just by knowing the dimensions and capacity of the backpack.
How can we measure a 25-litre backpack?
Most manufacturers roughly tell us the capacity by using the standard formula to know the capacity, i.e. product of length, breadth, and height(in centimetres)divided by 1000, which is not helpful to know exactly how much a bag can hold.
To find out the accurate measurement of a backpack, you have to calculate the dimensions of each compartment and, in the end, summing up all with that the measure of the side mesh pockets. Finding all this at home id quite tricky, and the manufacturer will not do this demanding job.
And if you calculate the capacity by this standard method, you will not match the exact capacity of the backpack.
What things can a 25-litre backpack hold?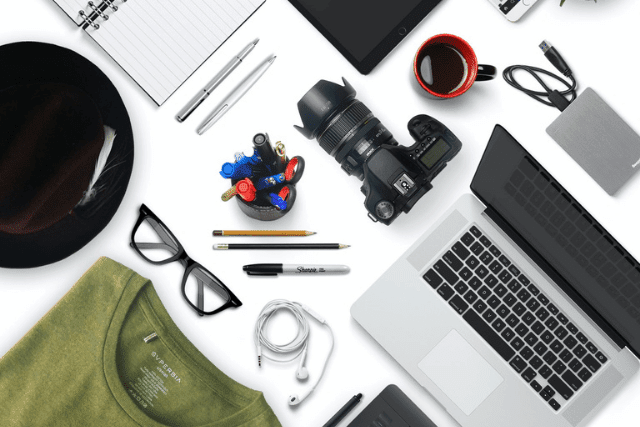 Two hoodies or sweater
Up to 15″ laptop
DSLR camera
Water bottle
Large headphones
Two 1 inch binders
Book
Mobile phone
Wallet
Id and passport
Charger
Headphones
The above list is just a rough list; the items choice depends on you. You can make adjustments accordingly. Make a list before packing, it will help you remind things, and you will not forget any important stuff.
If you are going for a trekking trip and you require a sleeping bag so you can attach the sleeping bag outside the backpack with additional straps because a 25-litre pack cannot hold your regular stuff and a sleeping bag together.
These are the backpacks that are not too small yet not too large. 25-litre packs are mainly used for daily use because they come in medium size bag category.
Twenty-five-litre backpacks used for:-
School and college backpacks
Camera backpacks
Work backpack
Gym backpack
In detail
School and college students can keep their books, laptop and multiple notebooks. Photographers can keep their DSLR camera, lenses and accessories. Working professionals can put their laptop and work stuff, and gym people can keep their change of clothes.
25-litre backpacks are commonly used by the school, college students and by work professional daily. This pack is an ideal size backpack for them. They have padded sleeves and are very comfortable.
How much you can fit inside a 25-litre backpack depends on:-
The number of things you want to pack
If you want to carry a lot of stuff with you for a trip or to forgo school/college, then a 25-litre pack is not ideal for you; you should go for another backpack. If you are carrying little stuff like the basic things, then you can choose this backpack.
How you organize your backpack
If you know how to keep stuff in an organized manner, then you can put endless stuff inside a backpack, but if you don't know how to pack your bag in an organized form, then you should learn or else you can only fit limited stuff inside.
Your trip length
If you are going for a short weekend trip, then a 25-litre backpack will be perfect for you, but you should choose a big bag for a long four to five days trip.
How to select a perfect 25-litre backpack
Make a good and worth investment in your backpack. Purchasing a good quality backpack once is better than buying a thousand bad cheap ones. For daily use of gear and trips, you need a pack that should last long.
Here are some things you should keep in mind while purchasing a backpack.
Straps
The better smooth and padded the straps, the more comfort it gives. If you are taking a pack for short hiking trips, then this point is the most important to keep in mind because straps provide comfort to your shoulders while trekking. The adequately padded straps distribute the backpack's weight equally on your shoulders.
The waist belt helps to shift all the weight on your shoulder to your hip, so the pack becomes light while travelling. Do not carry more than 15 pounds of weight on your back.
Waterproof
Your pack should be water-resistant so that if it rains, then it can protect your stuff from any damage. If not a water-resistant backpack, most bags come with an outer cover that protects the bag from rain. Remember to check the cover if the pack is not water-resistant.
Padded packs
The backpack will stay on your bag for many hours, so for your comfort, you need padding not only on the straps but also on the back. A padding-less pack will be the most uncomfortable pack and can give you shoulder, neck or back problems. Padding provides support to your bag and helps in ventilation in the straps.
Compartments
A 25-litre backpack is not too big, so choose a pack with front-loading if not, you can go for an enormous main compartment front-loading bag to fit all your stuff.
Usually, a front-loaded pack comes for a 40 litre and above group, but if you get one, that will be great because it makes it easier for you to access your backpack. All the staff, whether placed at the top or bottom, is easily accessible.
Internal frames
Internalframes provide the backpack with a propershape and rigidity, and these frames made from carbon fibre which doesn't add much weight to the bag.
It's quite challenging to find frames inside a 25-litre backpack, but you can give it a try because these frames provide the pack support and make it narrow.
Conclusion
A 25-litre backpack is not big enough to carry more stuff, but you can use it as a daily pack and short weekend hiking trips.
Hopefully, I made you clear about what you can fit inside a 25-litre big backpack and how much big it exactly is.
I have some of the similar guides as follows:-